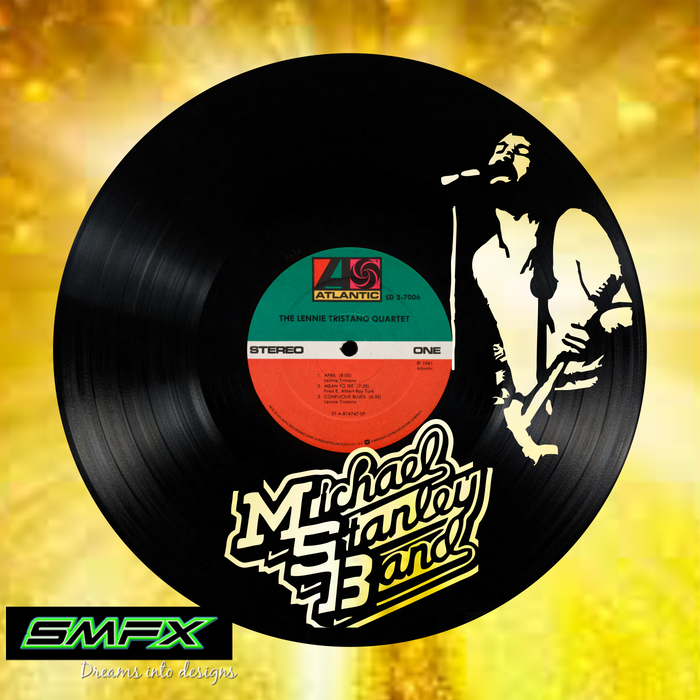 michael stanley band Laser Cut Vinyl Record artist representation or vinyl clock
laser cut from a vinyl record,

please choose from the drop down the album you want the design cut out of.
can be made into a clock as well
there may or may not be a album jacket that comes with the record, if it does come with it it may be damaged. we get our records all over, will do our best to get a good to perfect jacket to you, some records we buy do not have the jacket with them.
If you would like a specific record let us know and we will try our best and find one for you. there may be a charge to you the customer for the cost of the record.
Our signs/art are artistic representations,
At SMFX we offer unique Signs, art and anything you can dream up. Custom designs are always available, we will work with you to make your ideas come to life.
We can make any size you request, just contact us for custom sizing and any questions you may have.
We make all of our items here in Buffalo N,Y, locally and not in a factory overseas. All of our work is cut by a precision laser so we can give you more detail where others cannot.
We do offer bulk pricing for our customers, just contact us.